Having great looking grass doesn't happen by chance.
Aeration and turf management plays a vital role.


State of the art in house machinery from the Netherlands and USA

Contact us for your no obligation free quote
What is Lawn Aeration
Lawn Aeration is simply put, the mechanical removal of plugs/cores or grass and soil, thus allowing oxygen, nutrients and water into the root system. With the desired outcome of relieving compaction, improving aesthetics and ultimately promoting healthy green turf.
Why Aerate
Like the name suggests aeration, allows your lawn to breath. Heavily trafficked areas, lawn care equipment and even play, gives enough downward pressure to cause a compacted layer of soil and thatch, blocking the pathway and exchange of CO2 and oxygen, effectively starving the roots. When you aerate it gives it that breath of fresh air to the roots and promotes a greener and healthier lawn.
Benefits
The main benefit of lawn aeration is the reduction of compaction of the grass and soil, this has a flow on effect, that results in better looking lawns that are less maintenance.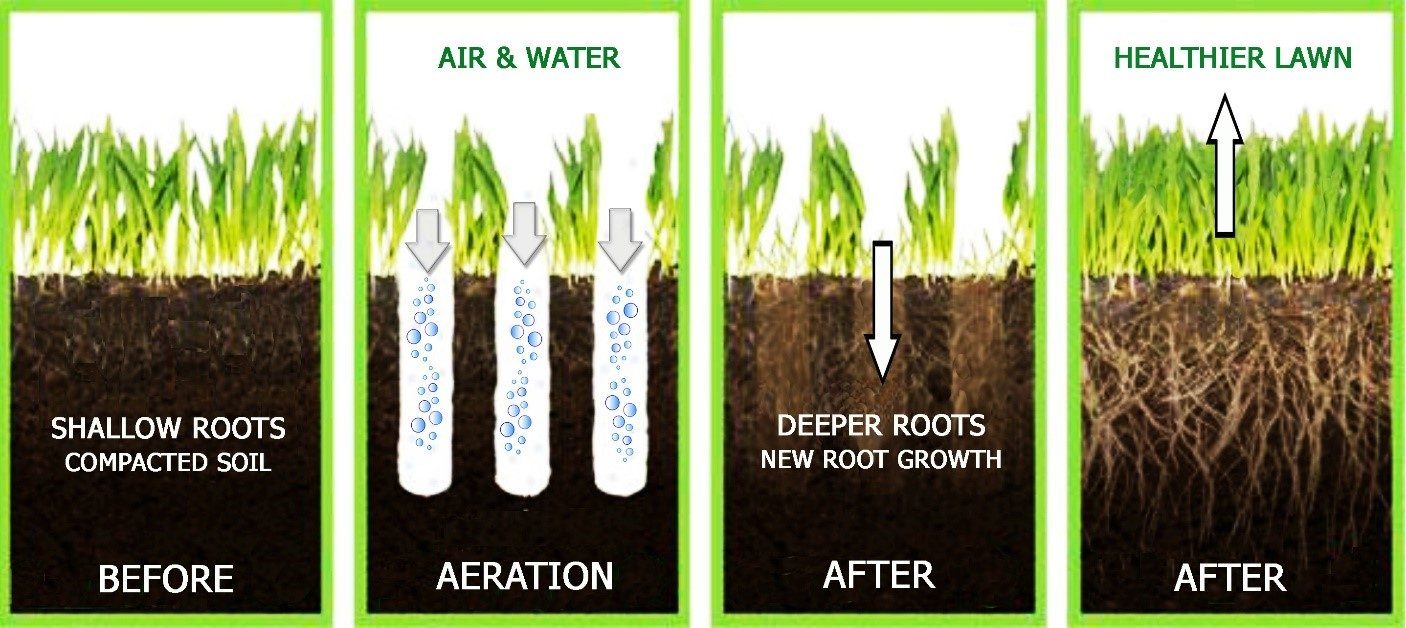 Lawn Aeration Also
Promotes strong roots

Helps break down the toxic layer of thatch that doesn't allow water and nutrients to reach the roots.

Allows better water and nutrient

Is believed to be beneficial in reducing injuries for contact sports fields.

Promotes healthier microorganisms.

Ultimately reduces the dependence on water and fertiliser.

Allows water and fertiliser to be filtered through to the roots easier.
Please Check Videos Below to see Aerators in Action